So today we ventured out to the library for story time. Luckily for us the library is very close. This was a first for me to go to story time and I really enjoyed it! I think Tyler did too so we will make this a weekly event. Sometimes they do crafts after story time so I thought I would post the stories they read and the craft they did so if you wanted to have a great experience with your little ones you already have an idea.
The three books are listed below with a picture of the craft they did. Hope this gives you ideas and encourages your little ones to want to read more.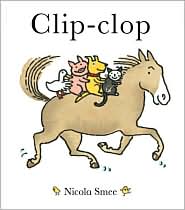 Clip Clop
by Nicola Smee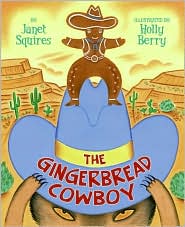 The Gingerbread Cowboy
by Janet Squires
Giddy up Let's Ride
by Flora McDonnell



Look at this happy little boy with his horse.
Tyler has played and played with his horse since he made it.
Have a great time!